PIPE AND DRAPE REFERS TO PIPE (ALUMINUM OR STEEL),
FIXED OR ADJUSTABLE TELESCOPING VERTICAL UPRIGHTS SUPPORTED BY A WEIGHTED STEEL BASE,

ADJUSTABLE TELESCOPIC OR FIXED HORIZONTALS THAT PROVIDE A DRAPE SUPPORT FRAME WITH REMOVABLE DRAPE PANELS.
* DURABLE AND RUST RESISTANT.
* EASY TO INSTALL, CAN BE ASSEMBLED IN MINUTES.
* VIRTUALLY UNLIMITED SIZE OR CONFIGURATION.
* CREATES THEATRE-LIKE APPEARANCE.
* NO EXTRA TOOLS REQUIRED.
* DRAPES CAN BE SUPPLIED TO SIZE
* EASY FOR CARRY WITH SPECIAL DESIGNED HAND BAGS
Actual photos for reference.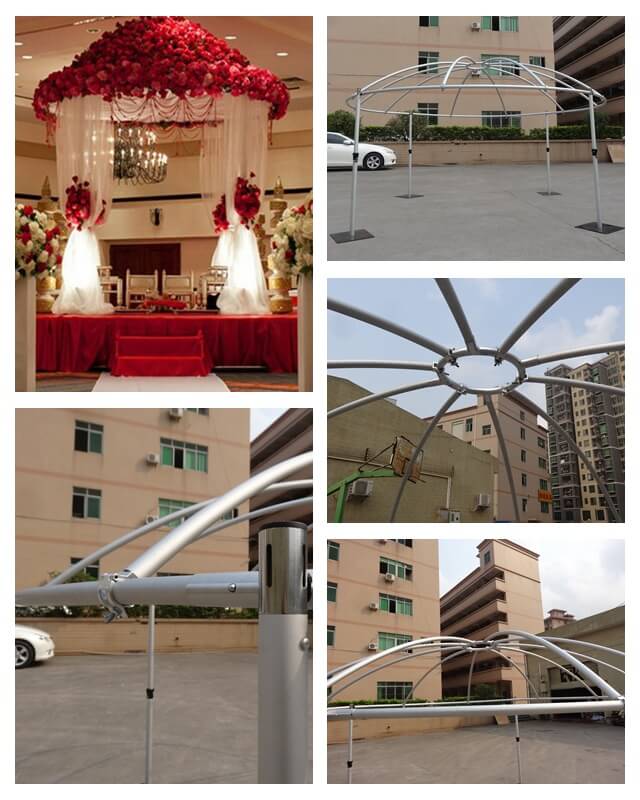 Actual photos for reference.